Seal the Envelope Against High Energy Bills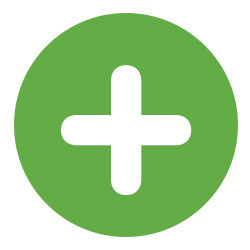 ECOTITE™ spray foam is a high quality product that is the best insulating material on the market today. It is sprayed in place and expands immediately after being applied, to fill in all voids, gaps, and cracks.
ECOTITE™ spray foam insulation meets the latest demand trends for energy-efficiency and green construction. Unsurpassed air barrier and high R-value gives spray foam a distinct advantage over other insulating products, providing homeowner's financial savings of 40% or more off of their heating and cooling bills.
Lower The Operational Costs of a Home
The primary reason why many home buyers baulk at spray foam is the difference in price from conventional fiberglass. While the initial investment for ECOTITE™ spray foam is higher than fiberglass, the cost savings provided by having the home insulated with spray foam along with the many additional benefits make it a worthwhile investment.
Lets take a look at the impact it has on the operational costs of a home. There is almost no other product that a homeowner can buy that provides the return on investment of ECOTITE™ spray foam insulation. The following is an example of how your customers will save money with foam.
Case in point:
A homeowner buys a $300,000 home. Let's assume that to insulate with fiberglass is going to cost $6,000, and to insulate with ECOTITE™ spray foam will cost $15,000. In the example these costs have been added to the mortgage to show the monthly difference in payments.
With fiberglass insulation the $306,000 mortgage at 6% for 30 years the payments would be $1,834.62 with the monthly energy costs estimated at $300.
If the homeowner chose to install ECOTITE™ spray foam insulation their mortgage would have increased to $315,000. At the same 6% for 30 years the payments would be $1,888.58 but energy costs have dropped to $180 (In this example we are assuming a conservative 40% energy reduction by using spray foam over fiberglass).
This means that choosing ECOTITE™ spray foam reduces the total home operation cost by $65.94 a month or $23,738.40 over the life of a 30 year loan.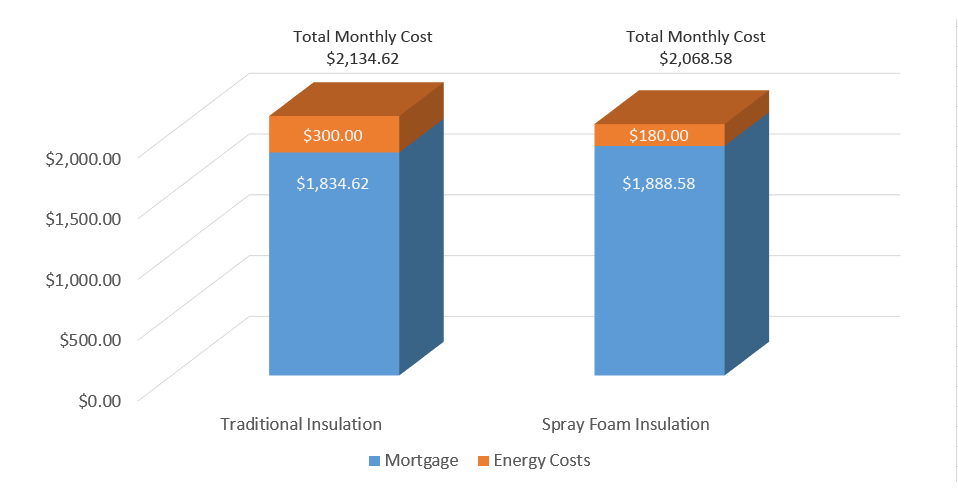 Energy efficient homes produce immediate positive cash flow for home buyers because the reduction in monthly bills more than offsets the higher monthly mortgage payment needed to finance such investments.