Add Value and Energy Savings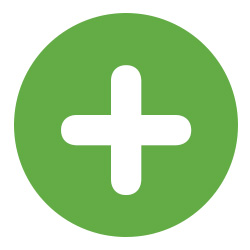 Installing ECOTITE™ closed cell spray foam in between studs will meet most R-value, air barrier and water vapor permanence requirements. A spray foam system also reduces the requirements of an HVAC system, allowing smaller systems to be used and also permits stud and rafter size reduction due to a high R-value.
Wall racking strength also increases to up to three times stronger than with conventional insulation in framed walls and with the restriction in air movement and moisture accumulation, the possibility of mold growth is extremely unlikely.
Single Largest Advancement in Insulation Technology
The housing market has been tough the last few years. With low prices and high inventory levels, builders can be seemingly stuck trying to differentiate their homes in the marketplace. Recent studies though have revealed that home buyers are willing invest in energy efficient technology that will reduce their monthly utility bills.
According to the Appraisal Journal, every $1 decrease in energy costs results in a $10 to $25 increase in home values. Reducing a utility bill by $1,200 a year translates into at a $12,000 - $30,000 increase in home price.
With this knowledge, it is no wonder that home buyers are demanding more energy efficient features than ever before. Whether it is LED lighting, high efficiency furnaces, heat pumps or tank-less water heaters, home buyers seemingly can't get enough energy saving technology.
One of the best technologies that a builder can use to dramatically reduce the homes energy consumption is to insulate with ECOTITE™ spray foam insulation. ECOTITE™ spray foam insulation products allow a home to consume a lot less energy (40% to 50% less in most cases) than a conventionally constructed home.
It is true that building with ECOTITE™ spray foam can cost slightly more but when home buyers see the value that it adds to a home, and the comfort and savings it will provide for years to come, why wouldn't you offer spray foam as an option?
Add Value and Energy Savings
Simplified Construction
HVAC Equipment Cost Saving
Flexibility in Framing
Enhanced Durability
Wide range of applications