Single Largest Advancement in Insulation Technology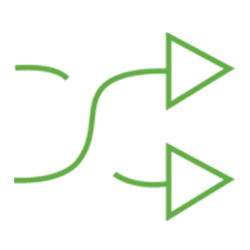 ECOTITE™ spray foam insulation is without a doubt the single largest advancement in 'Green', 'Super Energy Efficient' insulation technology available today. Foam provides a significantly quieter, consistently more comfortable, healthy living environment and is also state-of-the-art in energy cost savings. ECOTITE™ polyurethane insulation offers solutions to just about everything that has troubled architects, builders and homeowners for years:
Helps prevent mold and moisture
Provides a seamless and maintenance-free air barrier
Substantially reduces heating and air conditioning costs
Supplies highest R-Value per inch
Qualifies as vapor barrier (closed cell foam)
Provides a healthy living environment
Traditional batt insulation is only stapled, or placed into the wall cavities and does not seal the stud and wall cavities from end to end, or top to bottom. Air infiltration can pass through these gaps, making it far less efficient than spray foam insulation. ECOTITE™ spray foam not only adheres to, but forms to the walls and floors to create a tight seal and insulating barrier that stops this air leakage.
When it comes to insulation no competing product can compare to the features of ECOTITE™ spray foam. Traditional insulation like fiberglass was developed more than half a century ago to provide a single benefit: R-value, which is the same as stopping heat flow by means of conduction. In those days, little thought was devoted to environmental or health impact. Obviously, home owners' expectations and building science has developed tremendously over the last 50 years, culminating in the perfection of ECOTITE™ foam insulation as the only sensible option for today's challenges.
Using ECOTITE™ spray foam insulation to insulate your home or business can contribute significantly to reducing the environmental stress faced by the world today. Spray foam insulation ensures that your home will maintain the highest standards of energy efficiency and as a result, reduce the carbon emissions produced by the burning of fossil fuels needed to heat and cool most buildings.
ECOTITE Spray Foam Insulation
ECOTITE™ spray foam insulation provides an edge to edge air seal, effectively blocking random air leakage and moisture intrusion.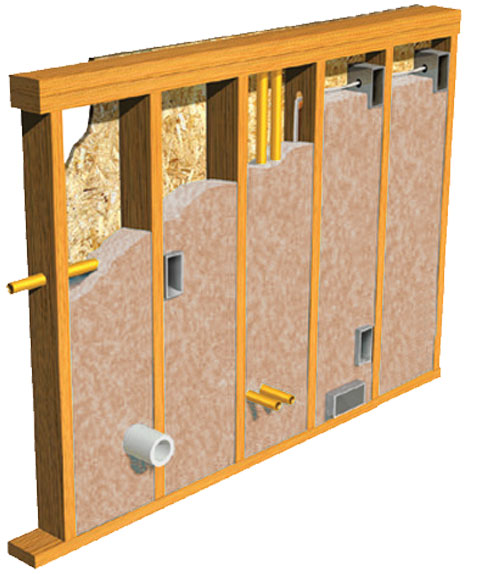 Traditional Batt Insulation
Air escapes easily through and around fibrous batt insulation, decreasing insulation efficiency and trapping dirt and moisture in the fibers.